Former President Donald Trump's not yet launched social networking site could have its software license revoked in 30 days if it does not make its source code public, Mastodon warned in a Friday blog post.
Trump announced his new social media site, Truth Social, last week, touting the platform as a new beacon of free expression online. Truth Social's terms of use claim that "all" its source code is its "proprietary property," but users quickly noticed that the site clearly used Mastodon code.
Mastodon is an open-source social media framework that aims to allow people to create online platforms without relying on big tech. However, its AGPLv3 license requires users to make the source code and any modifications public. In the Friday blog post, Mastodon's founder, Eugen Rochko, said that his company had warned Truth Social that its license could be permanently revoked within a month if it does not comply with this requirement.
"On Oct 26, we sent a formal letter to Truth Social's chief legal officer, requesting the source code to be made publicly available in compliance with the license. According to AGPLv3, after being notified by the copyright holder, Truth Social has 30 days to comply or the license may be permanently revoked," Rochko wrote.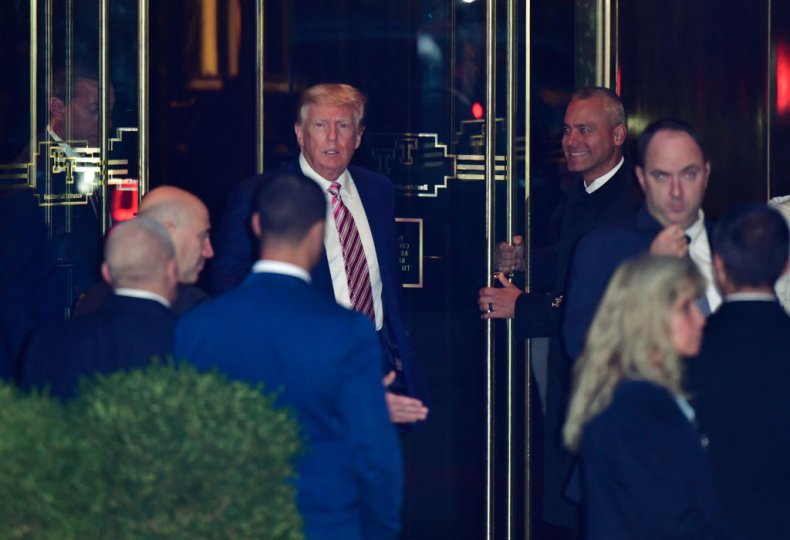 The founder also said that he and his company was unhappy that Trump's new platform used their code at all.
"As far as personal feelings are concerned, of course we would prefer if people so antithetical to our values did not use and benefit from our labour, but the reality of working on free software is that you give up the possibility of choosing who can and cannot use it from the get-go, so in a practical sense the only issue we can take with something like Truth Social is if they don't even comply with the free software license we release our work under," he wrote.
Truth Social is the first project of the newly-formed Trump Media & Technology Group (TMTG). It aims to be an alternative to mainstream social media platforms such as Facebook and Twitter—which banned Trump following the attack by his supporters against the U.S. Capitol on January 6.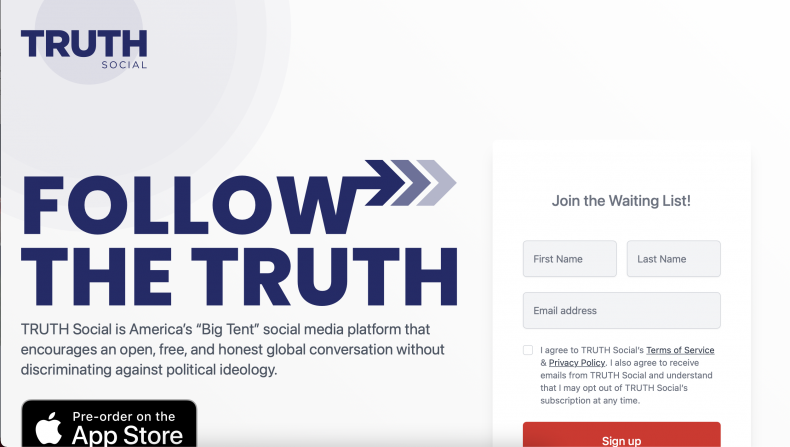 Rochko shared a copy of Mastodon's letter to Truth Social's lawyer with Motherboard, which published an excerpt on Friday.
"Based on public reports, we understand that Truth Social used Mastodon's source code to develop its platform and that users were able to connect with the platform over a network. Accordingly, under the AGPL, Truth Social is required to make its complete source code available. We request that Truth Social comply with this important condition of the license," the letter reads. "If you have questions regarding Mastodon or the AGPL, please feel free to contact us," it continues.
Newsweek reached out to Trump's press office and TMTG's press representatives for comment.
In a lengthy statement published earlier this week on TMTG's website, Trump said that Truth Social is "only the beginning" of what the new company would do. The former president complained that "censorship" was a major problem on sites like Facebook and Twitter. He said that he decided to launch the site because he "realized" he "might be the only person in America with the megaphone, the resources, the experience, and the desire to make it all happen."
Although Trump and many Republicans claim that Facebook and Twitter censor and suppress conservative voices on their platforms, data actually shows that right-wing content is more popular than left-wing content. Some conservatives—like Trump—have been banned from the sites after repeated violations of their terms of service.
Several other similar sites—promoting themselves as opposed to censorship—have been launched with some success. These include Parler, Gettr and Gab, but none has yet grown substantially enough to rival the big social media giants.