Chicago-based software company Basecamp is banning political talk from company accounts and committees at work as part of a new rollout of changes.
"Today's social and political waters are especially choppy. Sensitivities are at 11, and every discussion remotely related to politics, advocacy, or society at large quickly spins away from pleasant. You shouldn't have to wonder if staying out of it means you're complicit, or wading into it means you're a target. These are difficult enough waters to navigate in life, but significantly more so at work," Basecamp CEO and co-founder Jason Fried wrote Monday in a company blog post.
"It's become too much. It's a major distraction. It saps our energy, and redirects our dialog towards dark places. It's not healthy, it hasn't served us well," he added.
Effective immediately, employees will be banned from societal and political discussions on the company account, as well as from participating in workplace committees. Fried said the company has been committee-free for nearly all 21 years since Basecamp was founded, but recently some have emerged, and he said he fears these groups could result in "formalized, groupthink recommendations."
In a separate post, Basecamp's other co-founder addressed the controversial new etiquette for societal politics at work and defended the company's stance.
"There are many places to be involved, exposed, and engaged in those conversations. Basecamp shouldn't be one of those places," co-founder and Chief Technology Officer David Heinemeier Hansson wrote on Monday.
He said these political conversations are often unproductive and have moved away from creating healthy discourse, causing greater stress among workers.
"By trying to have the debates around such incredibly sensitive societal politics inside the company, we're setting ourselves up for strife, with little chance of actually changing anyone's mind," Hansson said.
"We also like to tell ourselves that having these discussions with the whole company is 'healthy.' I used to think that too, but I no longer do. I think it's become ever more stressful, unnerving, and counterproductive," he added. "No comment thread on Basecamp is going to close the gap on fundamental philosophical and political differences. And we're left worse for wear when we try."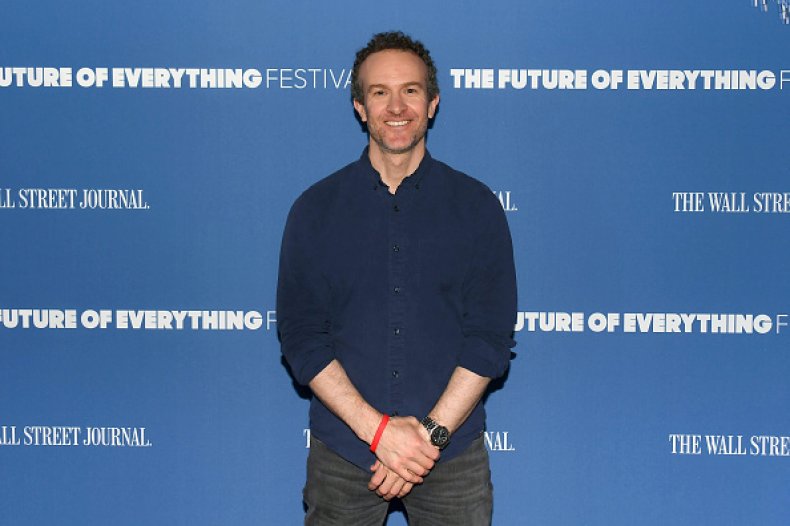 The founders said that they encourage Basecamp employees to hold these conversations outside of the workplace but that activism and political engagement will no longer be allowed at work.
In a statement to Newsweek, Fried said workers are invited to set up a separate account from their company account, or a group on Signal or WhatsApp, to discuss politics with willing co-workers.
"Bring all your political advocacy to whatever personal spaces you have. Twitter, Facebook, your local advocacy group, all of it," Hansson wrote. "Just don't bring it into the internal communication platforms we use for work, unless it directly relates to our business. I'm applying that same standard to myself, and Jason is too."
He added that Basecamp will continue to engage in politics surrounding antitrust, privacy and employee surveillance, but as a company, it "is no longer going to weigh-in publicly on societal political affairs, outside those that directly connect to the business."
The announcement follows a similar policy set by cryptocurrency startup Coinbase Global Inc. last fall—a change that resulted in the exits of dozens of staffers.
Similarly, some of Basecamp's staff took to Twitter to express their disappointment in the decision. The changes also received backlash on Twitter from the tech community, with some users calling for the software company's staff to unionize.
Eli Montgomery, the head of UX at online car dealership Cazoo, tweeted, "Shorter Basecamp: 'People of colour and their ability to function safely and effectively at work is no longer our concern. It's gotten difficult and awkward, so we're taking off the table.'"
Web developer Marco Rogers tweeted, "More white guys in tech deciding that their company and their money is gonna be separate from what's happening in the world."
Other users called out Basecamp's founders for making the announcement despite being politically outspoken in the past.
"It's hypocritical how Basecamp is now a 'leave politics at home' company. For months, their cofounder was in the news criticizing everyone," Amazon Web Services Principal Engineer Jaana Dogan noted. "It's only a problem when their employees want the same privileges/freedoms on matters directly affecting them.
Karolina Szczur, co-owner and production design lead at productivity app Calibre, agreed, writing, "Love that basecamp marketed itself on rejection of capitalism + 'company culture' for literal decades to pivot into the purest form of capitalist, white enterprise where only your work matters, because inherently you are not a human, just means of production."
Hansson addressed the criticisms, saying, "Several contenders have included my tweets about how I find it OK for leaders and employees to be political on Twitter. I still do! And I still will be. Not just on twitter, but on this here blog as well. These are my personal spaces."
The new changes at Basecamp will also put an end to the company's fitness benefits, wellness allowance and continuing education allowances. Fried said, "By providing funds for certain things, we're getting too deep into nudging people's personal, individual choices." Employees will instead receive full cash value of those benefits this year.
Fried also called on employees to stop "dwelling on past decisions" and told the staff that peer feedback will no longer be a part of the company's employee performance reviews.
"This may look like compression. A reduction, an elimination. And it is. It's precisely that. We're compressing X to allow for expansion in Y. A return to whole minds that can focus fully on the work we choose to do," he wrote.
The founders said that while they had input from many sources within the company, the changes were ultimately made by Fried and Hansson.