"The Chinese use two brush strokes to write the word 'crisis.' One brush stroke stands for danger; the other for opportunity. In a crisis, be aware of the danger —but recognize the opportunity."
This quote from President John F. Kennedy could well be applied to CEO Todd Olson and his company, Pendo.
The COVID-19 pandemic devastated many U.S. industries, but speeded the transition to the digital economy — and Pendo took full advantage of the opportunity.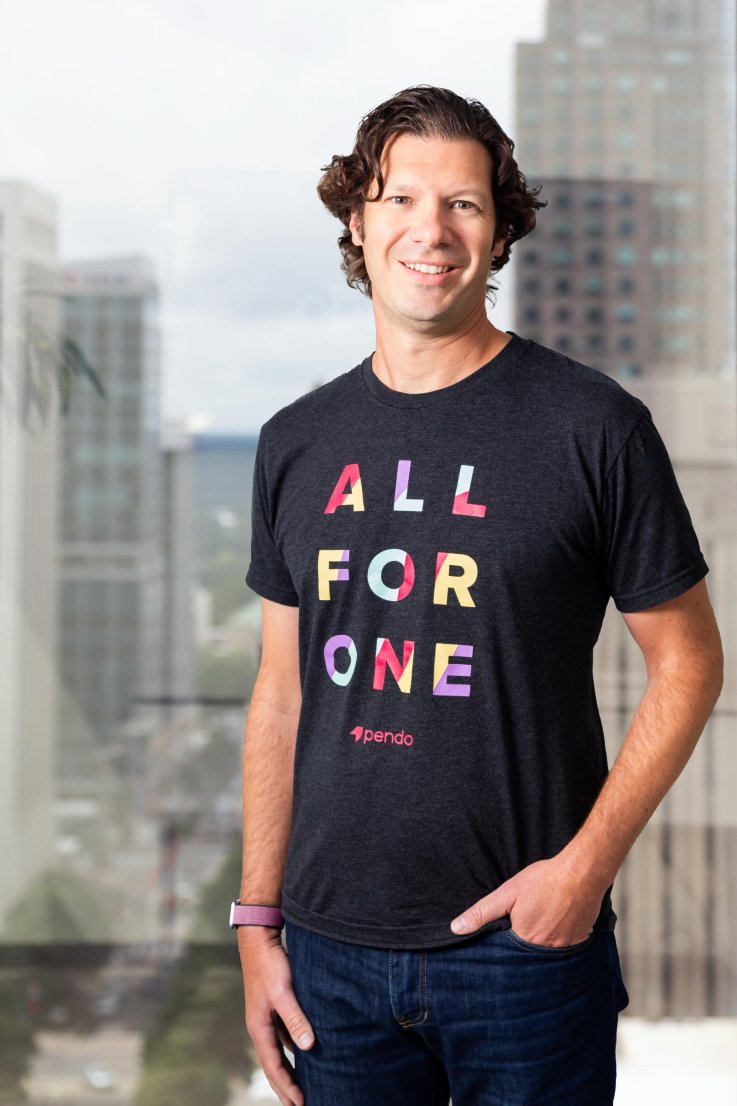 Pendo CEO Todd Olson
The Raleigh, North Carolina-based information technology services company provides step-by-step guides to help workers master new software packages. Pendo's software is designed to boost employee proficiency through personalized training and automated support.
Demand for its services soared as schools shifted to online teaching and many companies permitted employees to work from home during the pandemic.
"More people are using digital products," Co-founder and CEO Todd Olson told Newsweek. "Many companies planned to go digital (in the future), but couldn't afford to wait. That created opportunities for us."
In his previous position as leader of the product team at Rally Software, Olson found it difficult to determine which requests landing on his desk each week required time and money to resolve. After Rally launched its IPO on the New York Stock Exchange nine years ago, Olson worked with fellow product leaders and software engineers from Red Hat, Cisco and Google to launch Pendo in 2013.
The company now has about 2,000 customers, including Verizon, RE/MAX, Health AB, John Wiley & Sons, LabCorp, Mercury Insurance, OpenTable, Okta, Salesforce and Zendesk.
The pandemic is changing the face of commercial real estate, as many companies cut back on office space because more of their employees are working remotely, and are likely to return to the office, if they return at all, on staggered schedules.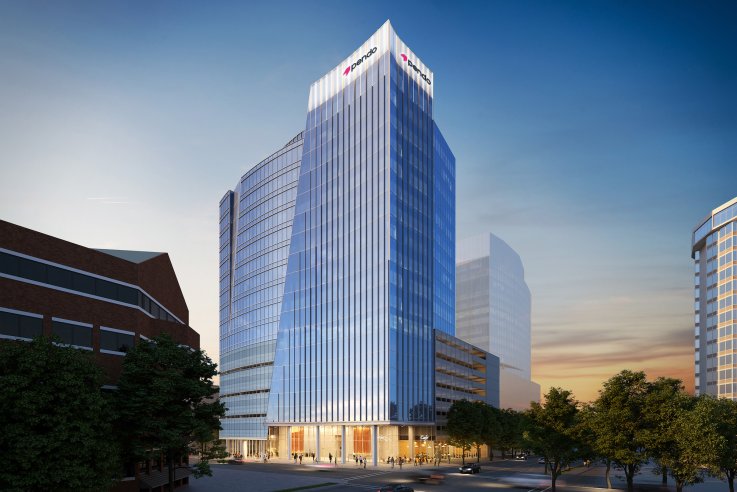 Pendo Headquarters in Raleigh, N.C. (Artist's rendering – PHOTO PROVIDED)
"There are two main trends," Olson said. "Customers want a digital experience with the company, and many employees do, too. That was surprising to me — demand is vast."
The Carnegie Mellon University grad had previously launched 6th Sense Software, Cerebellum and served as chief scientist at Borland.
The move to a digital economy won't replace face-to-face contact, but will give people greater freedom by allowing them to sort routine things from key tasks, Olson said.
Online banking and bill paying saves trips to the bank and Post Office, giving individuals more time to pursue their interests. Pendo helped community banks meet the surge of demand for online services during the pandemic.
Austin, Texas-based Q2 brings life to online banking portals and mobile apps that put community financial institutions on equal footing with major coast-to-coast banks.
Q2, long a customer, relied on Pendo to meet the surge in demand through its dashboards and an in-messaging campaign.
"One of the things we noticed is our customers are being challenged on how they do their banking now," Michael Vasquez, product owner at Q2, said in a statement. "Having a product like Pendo to help walk them through that experience—our customers have been begging for an experience like this."
Q2 had a long working relationship with Pendo. It originally purchased Pendo's software for its analytics after testing it against Mixpanel, Kissmetrics, Google Analytics, AppDynamics and Heap. Pendo's retroactive analytics, the ability to use the data to define and target users, and the ease of designing guides without calling on the engineering staff, were key factors in Q2's decision.
Pendo also helped schools get the most out of educational software, as remote learning replaced in-class instruction during the COVID-19 pandemic. Pendo's online tutorials are designed to keep educational software and other applications running smoothly, the company said.
London-based Firefly, a provider of educational software, quickly discovered that the coronavirus pandemic sent demand for its products to unforeseen levels. During the worst of the outbreak, demand for Firefly's services in a single week matched the number of new customers it typically had acquired in six months.
The surge in demand precluded one-on-one training, but Pendo's guides automated learning the new software and allowed users to teach themselves how to master the new teaching software.
Firefly is designed to be flexible so users can customize content to meet their needs, but unusually high traffic burdened the system and the company needed to ensure smooth workflows to ease the overall load. Support questions flowed to the help desk. Quickly built guides detailing specific problems helped Firefly direct users to its page detailing fixes. Usage jumped about 50%.
Earlier this year, Pendo joined the Microsoft ISV Connect program by integrating Pendo into Dynamics 365.
"This collaboration builds on Pendo's experience helping nearly 2,000 companies improve the adoption of the software they build — and we're excited to apply all we've learned to drive the adoption of Dynamics 365," Olson said in a statement.
Pendo has strong financial backing, including Battery Ventures, Spark Capital, Meritech Capital and Sapphire Ventures. The company recently announced plans to hire about 400 people this year, including about 120 jobs now listed on its website.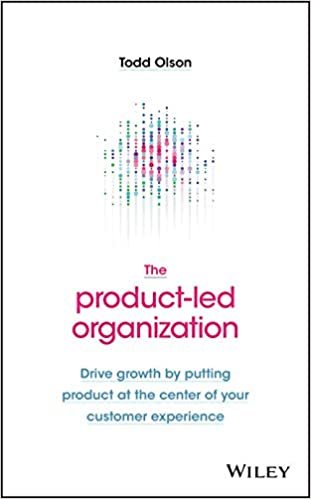 The Product-Led Organization, by Todd Olson
Pendo now employs about 100 people outside the U.S., driven by expansion in the United Kingdom and the Asia-Pacific region. Pendo opened an office in Tokyo last November and plans to open an office in Sydney, Australia early next year, boosting the number of overseas offices to eight.
Olson is author of The Product-Led Organization: Drive Growth By Putting Product at the Center of Your Customer Experience, published by Wiley in September 2020.
Pendo received 21 awards last year, ranking No. 26 on the Inc. 5000 and No. 54 on the Forbes Cloud 100 list. The company was included on the Inc. Best Workplaces list for the third consecutive year and listed on Triangle Business Journal Best Places to Work for the fourth year in a row.
"It's only positive for us going forward," Olson said.