[ad_1]

A now-viral video that showed one bride's over-the-top wedding entrance has captivated the internet.
The video's origins are unknown; however, it was posted to Reddit's "Made Me Smile" forum on Tuesday by u/Mint_Perspective, who wrote: "A beautiful entrance for the bride." So far, it has amassed more than 34,000 upvotes and over 400 comments while showcasing a non-traditional wedding trend that many modern brides have followed in recent years.
Before making her grand entrance, the bride arranged for a partition to be placed at one end of the aisle. Behind it, a few actors recreated scenes from the bride's childhood, all of which depict the close bond the bride shared with her mother.
In one scene, the mother's "pregnant" silhouette walks around. In another, the mother waves goodbye as she sends her elementary-aged daughter off to school. All of these touching vignettes lead to the arrival of the bride, who embraces her real mother behind the partition before it's lifted, unveiling them both to their guests.
Though brides have traditionally asked their fathers to walk them down the aisle on their big day, wedding and event planner Deb Erb told Martha Stewart Weddings that it's becoming more common for brides to switch things up.
"Years ago, marriages were arranged by the father of the bride, mainly because daughters were considered 'property' of the family," Erb said. "In order to marry a daughter, the groom needed to either sign a contract or give something tangible to the family of the bride (maybe a goat or cow)."
Considering most modern brides have a say in who they marry, Erb said they should choose to be escorted down the aisle by "whomever they feel is most important in their lives." For some brides, that may still be their father, but for others, that person could be a sibling, an aunt, a friend or, as was the case in the now-viral Reddit video, their mother.
Commenters were blown away by the elaborate performance seen in the video shared by u/Mint_Perspective. Some even said they wished wedding entrances like this were more popular.
"Wish this was the trend at the time of the last wedding I was in but instead I had to dance down the aisle to an Usher song like a jack**s," wrote u/SchrodingersNutsack
"At least it wasn't Chris Brown," replied u/Scyhaz in reference to the viral wedding trend that saw wedding parties dancing down the aisle to Chris Brown's Forever.
Redditor u/LeftandLeaving9006 added: "I've photographed over 300 weddings and if I would have born witness to that I would have lost my composure completely. That's just so clever."
Of course, this isn't the first wedding entrance to make a splash online. In August, a video that showed a groom being carried down the aisle by his groomsmen went viral with more than 15 million views. And in June, a video of a bride bodyslamming a table upon entering her reception also went viral on social media.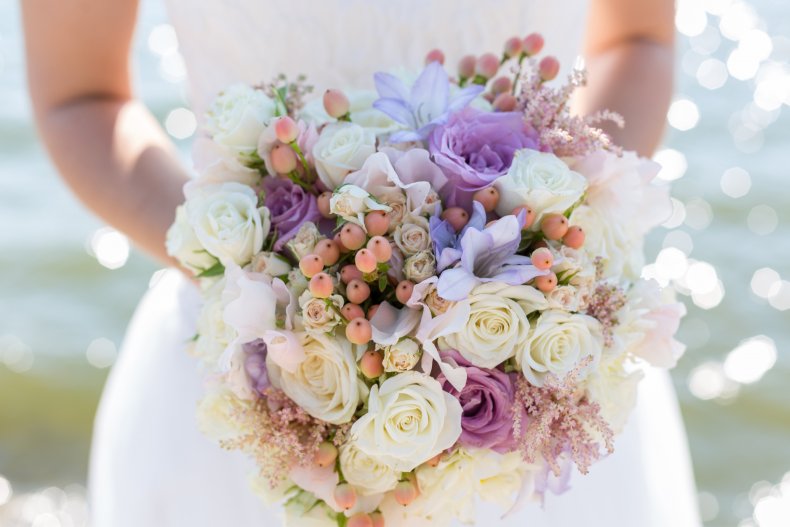 [ad_2]

Source link